Jul 17, 2018
4,011
596
113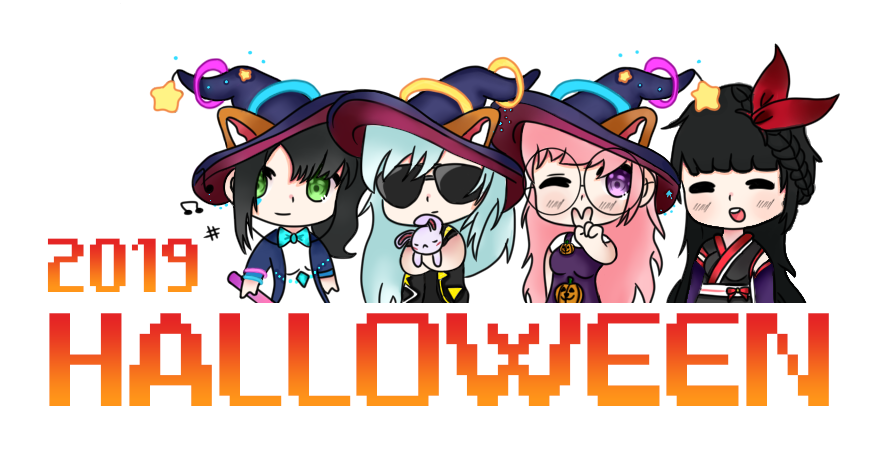 (Artwork by Nikki)
Happy Halloween!
Don't get too scared, I know, Nova looks weird.
EVENT DURATION

October 28 - November 17, 2019 (GMT 8+)
(Shop access will end on November 23, 2019)

Use this to convert to your timezone!
══════════════════
QUESTLINE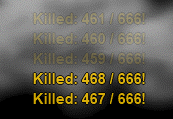 Head over to Elluel and speak with

Elyx

so you can start gaining your trust with the evil.
Each NPC during the prequest will provide crucial information to proceed,
thus it is strongly advised to read thoroughly and not skip through.

Complete the assigned tasks by each NPC and you will be rewarded with coins for the event,
where you can purchase a variety of rewards and/or a chance at trying your luck for better ones.

Throughout the quest process, the in-game command '@drops' might come in handy!
Simply type '@drops <item name>' to identify which monsters drop the item that you need.

PRO TIP: Searching the name of a monster on the World Map may help you identify its location!

Once you've completed the full questline, you will be granted with a title under the SETUP tab,
speak to

Dingshroder

in Elluel to access the Event Map.

The title in which was given to you will be required to enter and/or leave the Event Map.
Should you lose the title, speak to

Nova

again to reacquire it; and only if you have completed the full questline.

To leave the Event Map, simply speak to

Dingshroder

again or type '@towns' and select a preferred destination.

TL;DR: In order to gain access to the Event Map, you need to complete the full questline.
══════════════════
DAILY QUEST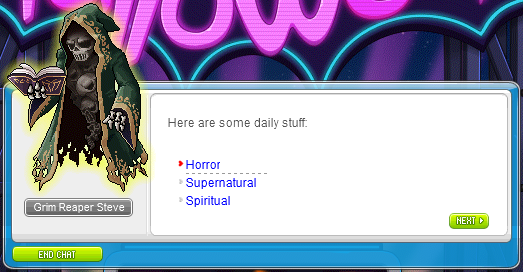 Speak with

Grim Reaper Steve

to start doing your daily quests.
The types of daily quests available may differ per daily reset.

NOTE: Daily reset occurs every day at 0000HRS (GMT 8+)
══════════════════
REWARDS

Ghost Coins

will be the currency for this year's Halloween Event.
They can be acquired from progressing through the questline and daily quest.
Speak to

Hallowkitty

in the Event Map to check out what's in store.

This year's Halloween shop is filled with unique exclusive items!


Halloween Surprise Box

will grant you a chance in acquiring NX items, Mounts, Chairs & Damage Skins.


Halloween Pumpkin Basket

will grant you a chance at some rare pets!

NOTE:

Character Slot Coupon

purchases are limited at THREE per account.
Pets cannot be traded, and can only be transferrable within the account via Cash Shop Storage.

Make sure you also claim your Daily Gift from the

Halloween Kaleido-Spinner

!
The Daily Gift is account-based and can be claimed ONCE every reset.

P.S. If you haven't noticed,

Ghost Megaphone

is now on sale in the Cash Shop and will only be available during the event!
══════════════════
FINAL NOTES
Special thanks to Nikki for the artwork, Kyo/Truro for planning and Eki for helping out!

Throughout the questline and the daily quests, in the event that you have a full inventory,
quest items or event coins given to you will be sent to the Gift Drop UI.

We've mentioned that players will only be able to purchase a maximum of THREE Character Slot Coupons,
however, in the event that a glitch occurs and players are able to purchase more than three,
we strongly advise NOT to make further purchases as (even if you may be able to purchase more),
you can only consume up to a maximum of THREE coupons.

Players are strongly advised to achieve a total of 21 Character Slots on their account via Cash Shop purchases,
before purchasing any Character Slot Coupons from the event (and/or future seasonal events).

Players may only expand up to a maximum of 30 slots from ALL sources (excluding Paragon Shop & Elite Boss).

We will not be responsible for any wrong purchases made, or loss of items.
Players are advised to refer to the Compensation rule.

We would also like to remind all players of the Exploiting rule in our Terms of Service,
should you identify any loophole and/or glitch for the event,
we'd appreciate if players could alert the Staff at the earliest time possible.
If there any issues with the event, please let us know.

We will not be responsible for any issues encountered during the event
due to the failure of reading any information and/or warnings given on the event thread.

From the staff to our players, Happy Halloween!


- Elluel Network Staff Team
​